A media player or a video player for PC is one of the must-have applications that is used to playback different multimedia files such as audio, video, slide show, etc. When it comes to the best free media players for Windows PCs, it should be able to support all modern audio and video formats without downloading additional codecs, and it should be simple but powerful.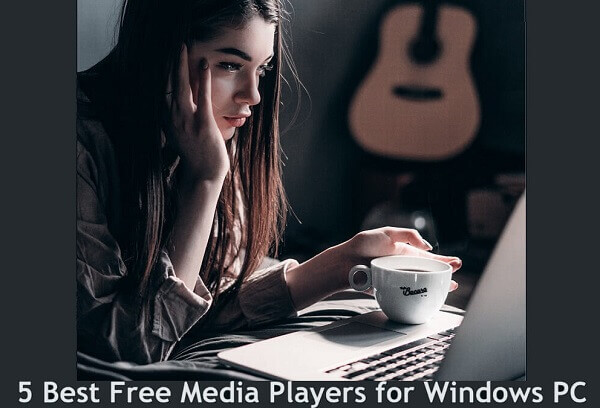 In this article, we are going to share the 5 best free media players for Windows 11, 10, and 7 PCs, which are widely popular due to their comprehensive features, and simple interface, and most interestingly, they are free.
Best Free Media Players for Windows:
Here is a list of the 5 best free media player apps for Windows, which are better than other such types of applications in several ways.
VLC Media Player:
When it comes to a comprehensive free media player app, the VLC always gets first place on the list. VLC is the world's most popular media player software for Windows platforms. This is one of the most powerful apps that can visually play most video file formats including CDs, and DVDs, and also supports almost all types of audio files without the help of any additional plugins. VLC is undoubtedly the best free media player for PC.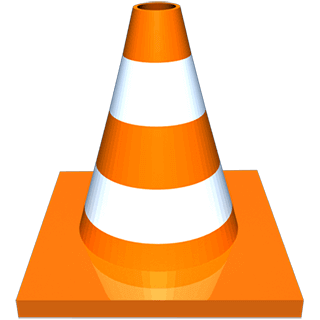 VideoLan VLC is a cross-platform application available for different operating systems like Windows, Mac OS, Android, Linux, etc. It has several important features. VLC developers have kept the interface of the application very balanced. Its user interface is quite simple but there is some complexity too. A new user may encounter some difficulties running this app for the first time or one may need a few moments to understand the various options of the program.
However, there are several benefits of using the VLC player. Some key features of VLC are:
Powerful media player that supports almost all types of media formats even without additional codecs.
Besides the local storage, VLC can play other media files from CD, DVD, Blue Ray Discs, Webcams, and Streams.
VLC supports 15 different subtitle formats, like SRT, TXT, SUB, SSA, RT, and many more. It can also download appropriate subtitles of videos from the web using the VLsub extension.
It has the most advanced set of features for video, subtitle synchronization, and audio filters.
It has an inbuilt video recorder that can record any video playing on VLC.
A user can easily customize its appearance with the Skin Editor of VLC.
It is a cross-platform and open-source program that runs on different popular operating systems.
You can download VLC's latest version for Windows using the link below:
GOM Player:
Gom Player is a free video and audio player that comes with the capabilities of playback most of the latest video formats like MP4, FLV, MKV, MOV, DVD, Audio CD, AVI, etc. without adding any extension and it even plays 60-degree video files.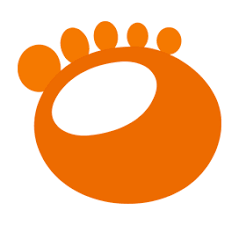 GOM Player has many latest and important features, which led to it being listed as one of the best free media players for Windows. It lets the user control the playback speed, capture the screen, add various built-in effects to the audio or video, search and add additional codecs, search subtitles from its Subtitle Library from old to recently released films,  and many other things. It even can play damaged files.
You can go to the GOM Player download page here:
Tips to choose a better web browser
5 Best Free Photo Editing Software
PotPlayer:
This South Korea-based multimedia player is another best free media players for Windows that comes with some very handy and powerful playback features. This is a multipurpose free media player that contains several built-in codecs. The PotPlayer is quite popular due to its powerful features and capabilities.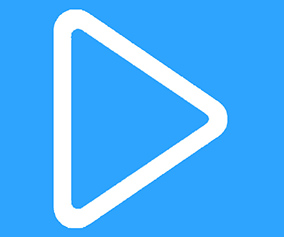 Since the PotPlayer and VLC have several similar features, one of the biggest advantages of PotPalyer is that it can play very large files seamlessly and it can even play broken AVI files on your Windows PC. Additionally, you can watch 3D videos on 3D TV or PC using PortPlayer as it supports various types of 3D glasses.
Key features:
It has a variety of built-in codes installed in it so that it can playback almost every audio and video file. But it also supports OpenCodec which allows users to add any additional codecs if required.
PotPlayer supports different devices such as DVD, TV, HDTV, etc.
It can show subtitles from different subtitle formats as it supports various subtitle formats like SMI, SRT, SMI, SRT, Vobsub, etc.
It provides a rich quality playback sound as it has an inbuilt audio equalizer that ensures rich sound quality for all playbacks.
You can install PotPlayer on all the latest Windows 32-bit and 64-bit platforms and also supports Windows Vista and XP operating systems.
Download PotPlayer latest version here:
KMPlayer:
The KMPlayer is another popular multimedia player and one of the best free media players for Windows PC, which is also capable of playing all the common and popular modern video and audio formats with the help of its built-in codec. This means KMPlayer is another powerful software to handle your multimedia files without downloading other codecs.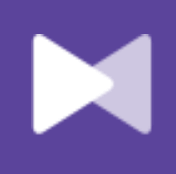 It is a multi-platform app to play different media files developed by PandoraTV and is available for Windows, Mac, Android, iOS, etc. As said above, the existing codec of this player lets users use it quickly and more conveniently without any setup. Besides supporting a diverse list of media formats like RTS, MPEG1, MPEG2, AAC, WMA7, WMA8, and OGG, it also can play high-quality 3D, 4K, and UHD images.
Like the other best free media players mentioned here, the KMPlayer also supports a variety of subtitles in SMI, ASS, SRT, PSB, S2K, SUB, TXT, and LRC formats. It also lets the user capture the desired screen (video) and audio in the format he wants. This free media player is available in 24 languages for users across the globe.
Know more and download KMPlayer here:
15 Most Useful Google Chrome Extensions (Part-1)
Useful Google Chrome Extensions (Part-2)
5KPlayer for Windows:
5KPlayer was designed for those who like to watch movies and shows in ultra-high definition. It supports UHD, 4K, and 360-degree videos, and is ready for 5K videos when they become available. The tool's AirPlay and DLNA features enable users to wirelessly stream audio and visuals.

Moreover, the 5K player can also be used as a video downloader to get videos from many video-sharing sites like YouTube, Dailymotion, and other content sites. It offers extra functions like rotating videos and adding subtitles. Compatible with Windows 7 to 10 and Mac, it works with many video formats and codecs and smoothly plays audio and video files.
5KPlayer supports several media formats that include MOV, M4V, MP4, AAC, and MP3. It is easy to install and set up and provides glitch-free playback, making it one of the top-rated media players.
Download 5KPlayer for Windows here.
Bonus Software:
Besides these above programs, here is an additional one that is quite popular due to being lightweight and simple.
Media Player Classic – Home Cinema:
Media Player Classic – Home Cinema also known as MPC-HC is a compact but feature-rich media player application for Windows. Like VLC, Media Player Classic also can play all types of video and audio file formats without any codecs installed. This open-source best free media player is very lightweight and supports all Windows versions including Windows XP and 2000. It has a very simple interface, is very easy to navigate, and also has many customizable rich control options for advanced users so that they can arrange it as required.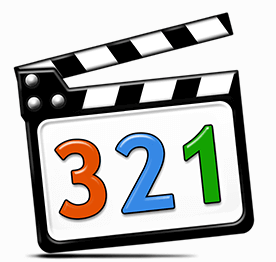 Media Player Classic doesn't have a modern look and so many latest features like VLC, but it can play almost all video files such as the old AVIs to H.264 video formats as well as all the audio files. The MPC-HC installer is also very small and requires fewer system resources to run the app. It is also equipped with some essential features like subtitle download, capture video, etc. to consider it one of the best free Media Players for Windows PC.
You can download Media Player Classic – Home Cinema from sourceforge.net here:
Conclusion:
These are the 5 best free media players for Windows computers selected from hundreds of free media player applications. You can use any of these apps to play the media files on your PC. These best free media players are always able to meet the different needs of users in different situations.
Technical Details:
Name: Best Free Video Player for PC
Platform: Windows PC
OS Required: Windows 11, 10, 7 (32/64-bit)
Category: Article/Software/Multimedia
Price: Free
Related Articles