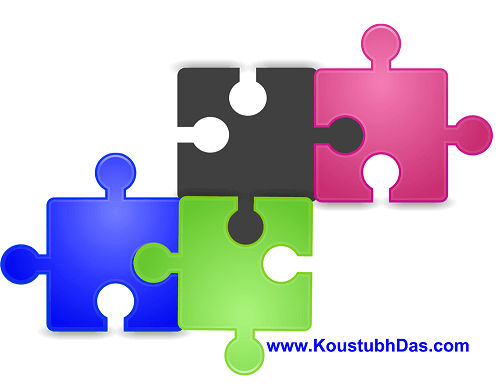 In this series, I have highlighted the 15 most useful Google Chrome Extensions, which are very popular due to their very handy and helping features. Using these Chrome extensions, anyone can increase the capability of his browser for free. As you know that Google Chrome is one of the most popular web browsers that powers billions of PC and Smart devices worldwide.
Chrome Browser has its own store of browser extensions called Chrome web store and there are thousands of extensions available in the Chrome web store for your Chrome browser. And you can add these to your browser very easily. Additionally, these useful Chrome browser extensions can be added to several other web browsers which are developed using the Chromium source code.
This is the first part of the article on the most useful Chrome browser extensions. In this part, I have listed the 5 best free and useful browser extensions which are available for Google Chrome and other major web browsers. These 5 top Google Chrome extensions help you use your browser in a better way and will make it more productive. But, before starting the list, let's see what is a browser extension.
What is a Browser Extension?
A browser extension or primarily known as a browser plugin is some small software module that allows you to customize your browser as per your requirement. A browser plugin adds new features to the web browser to extend its working power. Such as, some plugin or extension lets you check your spelling during writing any blog post or updating your status on your browser, or some plugin helps you secure your online activity by providing an extra security layer.
Simply, the Browser Extensions are small software programs that add to a web browser to increase the functionality of the browser.
15 Most Useful Chrome Browser Extensions:
Every browser extension or plugin is developed for performing different tasks on the browser. Based on development, there are mainly two types of plugins available in the Chrome web store. Some are developed by Google and other hands, and some extensions are developed by third-party developers.  The browser plugins I am sharing in this post are very essential for your browser, as they will enhance your browser's power by adding several important features. Let's look at these best Google Chrome extensions for your PC.
Here is a list of 15 very useful, free, and some of the best Google Chrome extensions for your Google Chrome web browser. These are some of the must-have browser extensions for your browser.  These are completely free and you can install them directly from the Chrome web store.
Grammarly (writing enhancement plugin):
Grammarly is my first choice in the list of best and most useful chrome browser extensions. Why? Let's check what Grammarly is.
If you are a writer, blogger, student, or social media user who writes content in English, then Grammarly is one of the most essential plugins for your browser. It is a writing enhancement application developed by grammarly.com. This plugin is used to check for grammatical mistakes while typing on the browser. It is an online proofreading extension that uses Artificial Intelligence to check writing mistakes, grammatical errors and to show definitions and synonyms of any word during typing. It is a very useful extension for bloggers, writers, students, or every other person who writes online.
You can add Grammarly Extension to your Chrome browser directly from the Chrome web store using the below link.
Besides Google Chrome, Grammarly is also available for Microsoft Edge, Firefox, Safari, and Opera web browsers. In addition to the browser extension, there is a desktop version of Grammarly available to download and use on your PC as a proofreading app.
By securing the online activity of more than 10 million active users, Avast Online Security is one of the most popular browser extensions that lets your browse the web without fearing for any security-related issues. Because it monitors all your online activity from the corner of your browser and keeps your browser information and user's data safe by blocking all the online attacks, phishing attacks, etc. Avast Online Security extension checks every site you visit including your banks, to ensure nothing puts you or your data at risk.
Get Avast Online Security here.
LastPass (Password Manager):
In our day-to-day work, we have to enter passwords many times. Such as mail ID passwords, PC Passwords, debit card or credit passwords, banking passwords, digital locker, several others. According to a new study by NordPass, an average person has to remember 100 passwords. But it is not easy to remember all the passwords and for some reason or the other, we often forget a password and need a reminder. And at that time, a password manager plugin like LastPass can help you enter any password required during word online.
LastPass is another most useful Chrome extension that is free to use and helps you manage and access usernames and passwords for all online accounts. It is an award-winning password manager tool that lets you save your passwords and usernames of any website securely in an encrypted vault and you can securely access your passwords from any computer or mobile device. You only password you need to remember is the LastPass master password that is required to access your LastPass vault.
Features of LastPass:
It allows you to add, edit, view, delete and organize your passwords easily.
LastPass encrypts and saves any login passwords and usernames in their secure vault.
Password Suggestion: It automatically generates and suggests a strong password for any site during sign-up.
LastPass also allows you to keep your credit cards & shopping profile data like usernames and passwords.
Easily accessible: It lets you access and use your saved usernames, passwords, or anything you stored on the LastPass account anywhere on any devices like computer, laptop, phone or tablet PC via your LastPass Account.
Sync Passwords and usernames: Whenever you save anything on your LastPass account on any device, it is become available instantly on all your other devices too.
It allows you to review your passwords using the LastPass security check and any of your weak passwords can be replaced by automatically generating a strong password using LastPass.
Autofill: When you save a password of any website on LastPass, it will autofill the password when you log in to that site again.
After adding the LastPass extension to your browser. you do not need to remember or write down your digital passwords and the extension will do it securely for you and it will autofill the password whenever you go to that website in the future. Last Pass is available for Google Chrome, Opera, Firefox, Edge, etc.
Add LastPass to Google Chrome
GoFullPage – Full Page Screen Capture
GoFullPage (previously Full Page Screen Capture) is a very simple, well-designed, and easy screen-capturing tool for Chrome Browser that allows you to capture the entire webpage with a single click and lets you save the captured page as an image file or PDF file format. This browser plugin adds the easiest way to take a screenshot of a web page, and you can capture the whole browser window in one click. On the premium version, you can add shapes, emojis, annotations, and more to the captured page. This is a very lightweight plugin compared to other related tools and therefore it does not even slow down the browser.
There are two simple ways to take a screenshot of the screen using GoFullPage. After installing the extension, you can click on the camera icon situated at the top left corner of your browser window, or you can use the shortcut Alt+Shift+P keys to capture the entire browser window will be captured within a few seconds. You can add this extension on Google Chrome browser using the link below and it is also available for Edge browser.
Download and Add GoFullPage to Chrome
Click&Clean (Browser Cleaner):
If you want to refresh your browser instantly by cleaning the browsing history, browser cache data, cookies, typed URLs,  download history, etc, then here is a free browser extension that will help you clean your browser's data easily. The name of this web browser maintenance and cleaning extension is Click&Clean which is offered by Hotcleaner and you can use it for free. This single-click cleanup tool cleans your browser by clearing all browser data including search history. It even can scan your PC for Malware and allows you to clean up your PC hard drives.
Download Click&Clean from Chrome Web Store
Among the 15 most useful Chrome browser extensions, I have listed 5 extensions above in this first part of the article. Now you can read the second and the third part of this article using the below link.
15 Useful Chrome Browser Extensions | Part-2 | Part-3
---
Related Software
How to Choose the Best Web Browser for PC
Related Articles