For PC users, the options are vast when it comes to selecting a web browser, and the best part is, that most are available for free. However, not every browser performs as expected or meets specific requirements. Only a handful of internet browsers stand out, armed with useful features and boasting faster, more powerful browser engines. Here, we are evaluating 5 best and fastest web browsers for Windows PC to use in 2024.
The web browser is one of the most used applications on our PC or some other devices. In this article, we will explore the 5 most popular browsers built for Windows PC users in 2024. But before going into details, let's first understand what a web browser is. Simply, an internet browser is a software application that allows us to surf the internet and access content on the web. We use a browser for every online activity, from watching movies and reading newspapers to chatting with friends, online shopping, banking, and more.
A browser serves as a gateway for surfing the web, accessing online content, and connecting with people around the world, all through an internet connection. In this article, we will write about 5 Popular Browsers for Windows PC users. These are the Best and Fastest Web Browsers for Windows users.
5 Best and Fastest Web Browsers for PC:
Although there are lots of web browsers available, not everyone is up to the mark to fulfill your requirements. Only a few internet browsers are out there that offers useful features, faster browsing speed, security and a powerful browser engines. Here are 5 best web browsers for PC that you can rely on for their powerful features and qualities.
Google Chrome (Powerful and Reliable that never let you down):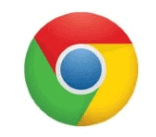 Built using Chromium source code, developed by the internet giant Google, the Chrome browser is currently the leading web browser in the field of web browsers for Windows computers and also among Android smartphone users. Chrome browser is currently a leading internet browser holding more than 60% of the global market share in desktop browsers.
Google Chrome offers a very high-quality web browsing experience to users. Because it is a feature-rich application filled with modern browsing technology and features. If we talk about the interface, Chrome browse has a simple, minimalistic, and clean interface. It doesn't have any unnecessary widgets on its home page. All options, setting pages, and bookmark options are organized in such a way that the user can find them easily or navigate in the browser without interruption.
It has the power to handle any online task, load heavy web pages, support web applications, and do all other work effortlessly. Due to the use of the powerful WebKit rendering engine and modern technologies, it can render web pages faster and flawlessly.
This browser is highly customizable with external plugins, extensions, and themes, which makes it more useful and friendly. It has its own web store for extensions and themes. Apart from Windows, Chrome Browser is also available for other popular platforms like Mac, Android, Linux, iOS, etc. You can learn more about Google Chrome or download it here.
Opera Browser (Powerful and Stylish):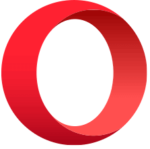 Opera is another best and fastest web browser for PC that provides a very smooth and reliable browsing environment. It has a modern, attractive, and easy-to-use user interface so that anyone can operate the browser without any difficulties and a powerful web rendering engine to handle web pages faster. Opera Browser is fitted with several built-in tools and features so that users don't have to look for other browsers for any features. It uses Blink as the primary browser engine.
Opera is so powerful that it can do all the browsing tasks without any external plugins and extensions. Just Like Google Chrome, Opera lets you search the web directly from the address bar. This Combined search and address bar is a very useful feature in Opera that makes web browsing faster. This option allows you to type any web address or enter a topic to search on the web in the same address bar.
Mozilla Firefox (Best Open-source Web Browser):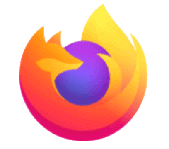 Firefox by Mozilla is an open-source cross-platform browser that is available for Different platforms and operating systems. But Mozilla Firefox is mostly popular on the Windows platform. Like Google Chrome and Opera, Firefox was developed using the Chromium codes and it is powered by the powerful Gecko page rendering engine. Firefox is a lightweight and fast web browser which makes it another best and fastest web browser for Windows platform.
It is a quite popular web browser and according to netmarketshare.com, it was the second most used web browser for the desktop platform till the first of 2020. But, more recently, the new Microsoft Edge has taken the position of the second most used browser for the desktop platform.
The main reason for its popularity is some built-in essential features like user privacy protection, safe web browsing, tracking protection, private browsing mode, password manager, etc. Firefox is lightweight compared to other popular browsers for Windows PC and Therefore, it consumes a lesser amount of system resources and memory to run.
Click here to get Firefox for PC
Brave Browser (Best for Private Browsing):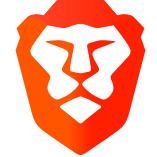 Another popular web browser built for better privacy, blocking harmful ads and trackers, and providing a faster Internet browsing speed. Brave is a versatile and free web browser designed to enhance your online experience. Compatible with Windows, Mac OS, Linux, Android, and iOS, Brave takes a stand against intrusive ads and website trackers, providing users with a cleaner and more secure browsing environment.
One standout feature of Brave is its utilization of Basic Attention Tokens (BATs), an open-source, decentralized ad exchange platform based on Ethereum. This innovative system enables websites and content creators to earn micropayments, fostering a more equitable digital ecosystem.
Brave has numerous remarkable features that make it stand out from other web browsers. For example, the utilization of Basic Attention Tokens (BATs), an open-source, decentralized ad exchange platform based on Ethereum. You can participate in the Brave Rewards program for an even better web experience.
Experience anonymous browsing with Tor Integration, and take advantage of the fast speed, battery-saving power and secure browsing Brave offers. You can even earn tokens simply by browsing the web. This innovative system enables websites and content creators to earn micropayments, and promoting a more equitable digital ecosystem.
Opera GX (Best Browser for Gamers):

The Opera GX or Opera Gaming browser is developed by the same company that created the Opera browser. Both browsers are almost similar in terms of usefulness and power. But it has some special features that make it unique and different from the Opera browser for PC and made it a popular browser for Windows.
Opera GX is designed to target peoples who love PC gaming. It has been designed in such a way that people can browse the web using Opera GX without slowing down the PC or impacting the gaming experience. Opera GX is the first web browser of its kind that was specially created to provide a smooth gaming experience during playing games and browsing the web on the PC.
Opera Gaming Browser includes some unique features such as GX Control, RAM Limiter, CPU Limiter, and Network Limiter to limit the use of system resources, memory, bandwidth, etc by the browser.
You can learn more about Opera GX here.
Microsoft Edge (The Default Browser of Windows)

The Edge browser is the latest entry into the market compared to Firefox or Chrome. This new browser replaced the most popular Internet Explore and become the default internet browser in Windows operating systems. It is very powerful in terms of handling different tasks and popular due to its friendly interface. As it is created by the free Chromium source code and uses the Blink browser engine, it is not much different from the Google Chrome browser and as it contains a powerful modern browser engine packed with essential features, the new Edge became a perfect internet browser for PC.
Another reason for the popularity of Edge is security. It provides more security against malware and phishing attacks compared to other similar programs, Edge protects users with the Windows defender SmartScreen security by providing safeguards against phishing and malware when you visit a site or download software from the web. To get Edge for Windows, you can visit its website here.
Conclusion:
A good browser or a bad browser, does it really matters? Yes, it matters. A good browser is always filled with essential features that make browsing faster, safer, and easy. It saves time, protects your privacy, and gets your job done flawlessly. Those are the 6 best and fastest browsers for Windows PC you can depend. Each of these browsers has some similar tools and features as well as some differences. So we have to choose one carefully so that it is able to meet our needs.
Related Topics