Best Web Browser for PC:
In this blog post, I am writing about choosing the right web browser for a personal computer user that helps work in a secure and stress-free working environment, so the user is able to fully concentrate on his work. But before reading about the best web browser for PC, let me tell you what is a web browser.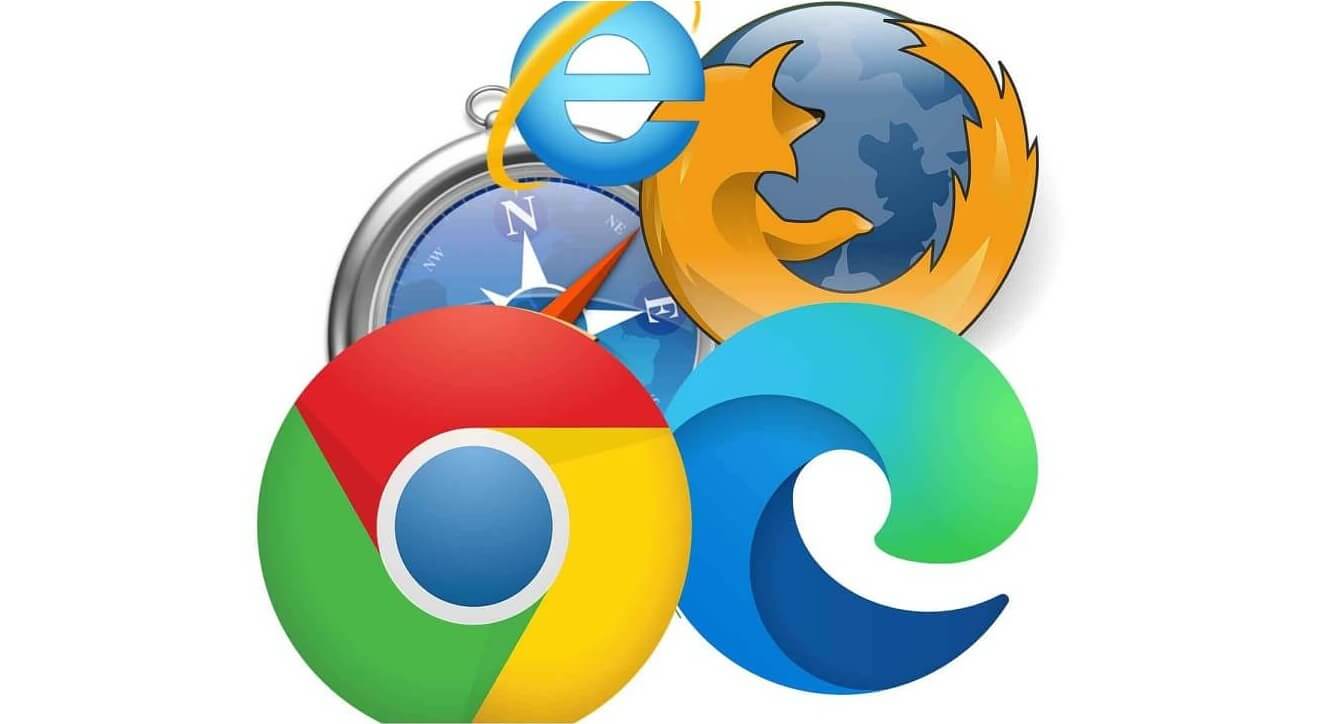 What is a web browser?
A web browser or also known as the internet browser is a piece of software that is used to access the World Wide Web (www) through internet connectivity. Simply, the application used to roam the web, connect with people around the world through the internet, and browse the contents of any website on the web is called a web browser or internet browser.
The software you are using to read this article is also a web browser. You can see this browser app on Desktop PC, laptops, tablets, smartphones, etc. The web browser (usually shortened to "Browser") allows users to locate, access, and display web pages.
How to choose a better browser for your PC?
Selecting a web browser for your new PC is not a very difficult task, and for this, you do not need to be a tech-savvy person or a software expert. But, choosing the best web browser for a PC among several web browsers is a little bit difficult.
Your web browser must be reliable, secure, and definitely, have the ability to load web pages faster. Because this is one of the software that is used every day to perform various important tasks including reading the news to online banking. The web browser or the internet browser is one of the most used application software in the world.
What should your browser be like?
So, what browser are you using? Is it Google Chrome or Mozilla's Firefox, is it Microsoft's EDGE, or the popular Opera browser? If you are still confused for select a browser for your Windows 10, 8, or 7 PC, here is a list of 12 useful tips on selecting your next web browser for your computer.
Multitasking:
A web browser is a piece of software that is used to surf the internet, browse websites for different resources on the internet, connect to people through social media platforms, send and receive emails, watch movies, and all other works such as online shopping, net banking, reading e-papers, etc that done through the internet. Most modern browsers can also be used to play online games, run Flash content or play media files, etc. And your current browser should have these capabilities
Secure:
We often need to share personal information and financial data through the Internet. Such as, through email or other means. On the other hand, nowadays, most of us use online banking facilities. Online banking saves time, as well as makes banking easier. As all these works are done through a web browser, your browser should be reliable, safe, and secure. An insecure web browser could make your personal information public.
Therefore, it should be enough powerful to protect your data from online phishing attacks, malware, or any dangerous script. Nowadays, some browsers warn the user if the user tries to enter a harmful or untrusted website or if he tries to download a malicious program or file from the web. Some browser even performs a security scan of the file before downloading.
Faster page load:
Although there are so many browsers available, not every browser loads web pages at the same speed. If one browser can load a page in just 5 seconds, but another might need 30 seconds to load the same webpage. If your browser lacks the power to load pages fast, you should change it now. This is because a faster browser saves time and provides the best browsing experience.
Powerful:
Nowadays, there are so many huge websites, web apps, or other resources we need to browse through the browser. And there are several games available that can be played via a browser. Therefore, your browser needs to be enough powerful so that it can load any type of website or web app effortlessly or support any latest web games and other resources.
Privacy-friendly:
When you type a query in the search box of the browser, enter a web address, or click on any hyperlink; your browser can track all your web activities. Which website do you visit, how much time do you spend on that site, and what do you click on, the web browser knows everything you do on it. By analyzing your browsing history, a tech-savvy person is even capable of knowing all your personal details such as your income, interest, personal activities, etc.
Browser companies often sell this information to data-hungry advertising companies. Additionally, it will be very bad for you if some criminally minded person finds this personal information.
Therefore, it is very important that your browser should protect your private information and keep them safe. Always use a browser that protects your privacy by deleting your browsing history, that never tracks personal detail, and provides the private browsing option.
User-Friendly Interface:
Most people like simple things and people tend to lose their charm with complicated things quickly and the same happens with any browser or other software. Always choose a browser with a minimal interface, which is quicker to navigate and easy to use. A simple interface also makes the browser lighter and faster and a browser with some unnecessary elements and complex design may give poor performance.
Support modern web technologies:
In the world of www, new technologies are being adopted every day to make the web reliable, easy and secure. Now, to take advantage of these new technologies and their features, your browser must be able to support these technologies. If your browser does not support these new features, it will be unable to load many new websites and applications. Therefore, your web browser should be equipped with the resources that help it to support modern web technologies and new features.
Private or Anonymous Browsing:
Private browsing or Anonymous Browsing is a privacy feature in some web browsers. This feature allows users to search the web or browse any website without leaving the browsing history in the browser. When you activate the private browsing mode, your browser creates a temporary session that is separated from the main browsing session. When you close the browser after doing your work in the private window (private mode), the browser automatically erases all the browsing history, cookies, cache data, or any information you entered in the browser.
Therefore, no one will not be able to track your browsing data on that computer. However, any file you have downloaded or bookmarked during private browsing will be saved.
Note that your browsing activity might still be visible to the websites you visit, your administrator, or your internet service provider.
Light Weight:
Whether the size or memory consumption, the figure of both these features should be less in a browser. A bulky application always occupies more space, whereas a small application requires less storage and is also easy to transfer. On the other hand, some web browser consumes a lot of system memory and as a result, your PC may slow down or hang frequently.
Therefore, it is better to choose a browser that requires less system memory to run so that you can easily browse the Internet without interrupting the other functions of your computer.
Auto Data Syncing:
Automatic user data syncing is another best feature need to have on your browser. It allows you to sync user data automatically on multiple devices such as computers, smartphones, tablets, etc. Through the data syncing feature, you can sync all your browser data like your web search history, passwords, settings, bookmarks, tabs, preferences, etc across all devices you are using anytime anywhere.
Easily Customizable:
Your browser should be such that you can easily customize it according to your requirements. Some browser lets you customize that as per your requirements. You can add extra features, change its layout, theme, and color, add plugins to extend its capabilities, etc so that it helps you work better. The customization feature makes your browser more enjoyable and easier to use.
Bookmarking:
Favorites and Bookmarking are one of the best features every browser should have. When you visit a site very frequently, or you think a site will be useful to you, bookmarking is the quickest and best way to save the address of the site or page in your browser. Bookmarking is the process of saving an URL for future browsing.
Summary:
These are some of the must-have features in a web browser. I think now you can choose the best browser for your PC and if your current browser doesn't have most of these features, then it is time to switch your browser. Even though there are lots of browsers available, I suggest using Google Chrome, Edge, Firefox, Brave, Opera Browser, etc to experience better web browsing.
Additionally, no software is 100% perfect in the computing field and every software has some flaws and downsides likewise, no browser has all the required features. It depends on you how you can utilize the available tools and features of your browser to make it a perfect web browsing tool.
Related Articles