I have already written and published the first part of the 10 most useful browser extensions for Chrome in the last article. And in this second part of my article on useful browser extensions, I am going to write about the other 5 most useful Google Chrome extensions, that will make your browser more powerful, and faster, and will provide you with an awesome web browsing experience.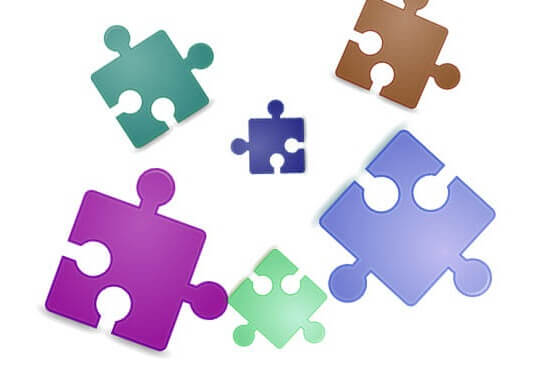 Most Useful Google Chrome Extensions:
Here are another 5 best plugins for your Chrome web browser. If you like these plugins then you can add these to your Chromium-based browser directly through the links shared in this post.
When it comes to saving a web page for offline viewing or capturing the entire screen or a part of it, the Evernote Web Clipper is one of the unbeaten browser extensions. You only need to create an account on the Evernote website and it will help you to save any web page data into your Evernote account instantly. Evernote Web Clipper allows you to save the whole website or article section or any paragraph of a webpage in your Evernote account with a few clicks. It also allows you to take screenshots of a webpage (full page) or a particular part of the page and save them to your account. You can view or even edit the image in your Evernote account anytime.
Evernote Web Clipper is one of the most popular chrome browser extensions that is used by more than 3,000,000 active users on Chrome browsers. It is available for Google Chrome, Microsoft Edge, Firefox, Opera, etc. It is even available for Android platforms. Additionally, the Evernote plugin allows you to view the simplified version of a web page with just one click. The simplified view mode provides and distraction-free reading experience.
There are several other advantages of Evernote, such as Saving PDFs directly to the Evernote account, saving any URL as a bookmark with a brief description, editing the screenshot of a web page you have taken, etc. You can access and use the web clipper extension by clicking on the small elephant icon in the extension area on your browser. Get Evernote Web Clipper free through the link below:
Download Evernote Web Clipper for Google Chrome
No one likes an unwanted pop-up that breaks concentration when reading an article or viewing a movie on a browser. But pop-ups are pop-ups, they always trying to show a glimpse of themselves on your browser. And in that situation, the Pop Up Blocker (Also known as Poper Blocker) extension helps you to get rid of these unwanted browser pop-ups.
This Pop Up Blocker is another most useful browser extension for your Google Chrome browser. It gives users a better and distraction-free web browsing or entertaining experience by disabling any unwanted Pop-ups, pop-unders, and overlays in an effective way and it works almost on any website. This plugin is also helpful for security purposes as it blocks popups that may contain malware. If you want to show the pop-ups on any website, then it can be done in just one click.
You can download the Pop Up Blocker for Chrome browser extension from the Chrome web store and easily add this to your browser through the below link:
Used by Over 2,000,000 Chrome users, it is another best screen capturing tool that not only lets you capture the browser window but also allows you to capture the screen outside the browser window. This means it can be used as a desktop screen-capturing tool too.
You can use this free Chrome extension to do a lot of other work. I have already mentioned another best screenshot extension namely Full page Screen Capture in the first part of this blog. Like that extension, the Awesome Screenshot also allows you to capture the entire browser or a part of your browser window. But it also lets you record the browser window. This tool is equipped with several other advantages such as Screen Capture, Screen Record, Record Camera, etc, and you can edit the captured screenshot using the various image editing tools like adding text, blurring images, inserting shapes, annotating, or sharing the captured data instantly. You can add this widely used Chrome browser extension instantly on your Chromium browser using the below download link:
Super Dark Mode (Make Background Black):
If we sit in front of our computer screen for a long time, then our eyes often get tired due to the white light of the monitor and this problem happens to many of us. But this Chrome extension is here for providing relaxation to your eyes while working on the browser on your PC. Super Dark Mode is very useful software for people who stay in front of a computer web browser for a long time. It allows you to darken the background of the browser window when you open any website. It even works while you open a local file (like a PDF) on your browser.
The Super Dark Mode chrome extension can darken almost any website in just one click or using the keyboard shortcut command "Ctrl+Q". It has several useful features like customizing colors for websites, scheduling automatic turn off or on, excluding any website, reducing brightness and contrast, etc. Overall it is a very useful extension for every computer user as it provides a very comfortable web browsing environment for your eyes.
Touch VPN (Unlimited Free VPN with Privacy)
Most internet users know about the VPN application. It is software that helps us access any content or website on the Internet, even if the website is restricted by local law. Some VPNs also provide security to the user by hiding the real identity of the user. There are several VPN software available for PC and other devices. But what if we just get the VPN in the browser without installing any large application? Yes, you heard it right. The Touch VPN is such an extension for Google Chrome that enables Virtual Portable Network (VPN) instantly.
Touch VPN is one of the high-rated extensions in the Chrome web store having an average rating of 4.6 out of 5 and rated by more than 74 K users. And it did not get these scores just like that. It has some great features that make it quite popular and useful. First of all, it is completely free to use, provides unlimited VPN service, and secure encryption. After adding the extension, simply click on it and then click the connect button. It will quickly connect you to a VPN server and make your IP anonymous.
It also has some other features such as Adblocker, Malware blocker, Tracker blocker, Cookies blocker, Bypass local network, etc. You can enable or disable these options at any time.
Download and use Touch VPN instantly using this link or visit their website.
Among the fifteen useful browser plugins, these are the other five useful tools for the Chrome browser. If you want to read about the first five plugins, then you can read that article here and for the last part of this series follow this link.
Related Articles