What is Free Download Manager?
Free Download Manager (FDM) is a download accelerator and manager software that helps you download files from the Internet faster. It can speed up your downloads by splitting files into small chunks and downloading them all at once. The program supports downloading from a wide range of sources including websites, torrents, and FTP servers. It has almost the same features as its alternative Internet Download Manager.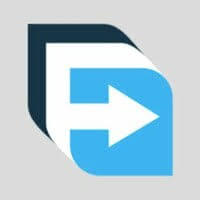 FDM also provides a centralized platform to manage your downloads, making it easy to keep track of all your files. You can preview audio and video files, restart broken downloads, and convert file formats within the program. Additionally, it allows you to control the amount of data it uses and supports multiple languages. FDM is available for Windows, Mac, and Linux operating systems.
Technical details of the application:
Download Free Download Manager for Windows:
FDM 32-bit, Size: 29 MB
Features provided by Free Download Manager:
The free download manager, aka FDM, is a one-stop solution for handling all your download operations. With the ability to increase your download speed up to 10 times, this can save you a significant amount of time. The app integrates a BitTorrent module that enables you to send torrents directly to the downloader. It also allows you to centralize all your downloads from different browsers in one place, making it easier to manage your files.
Having all your downloads in one place can be quite convenient, especially when you are downloading multiple items. Unfortunately, many browsers lack the speed needed for efficient downloads and any internet disruption can cause the entire process to fail. To address these issues, Free Download Manager or FDM integrates various aspects of downloads into one comprehensive solution. With its wide range of capabilities, FDM proves to be a versatile tool that can simplify your download experience.
Did you know that FDM also offers an open-source platform for developers to improve and customize the app according to their needs? The program supports popular browsers such as Google Chrome, Mozilla Firefox, Microsoft Edge, and Internet Explorer, so you can use it easily. It can also process media files in various popular formats and allows you to download multiple files at once. You can even drag and drop URLs directly from your web browser.
What sets the Free Download Manager (FDM) apart from other download accelerators is its ability to handle torrents. The program not only allows you to change the format of audio and video files after they've been downloaded but also provides a preview feature.
You can use FDM as an online video downloader.  It can download videos from many online popular video-sharing websites.
Thanks to the capability of the program that split files into smaller chunks, there's a noticeable increase in download speed. You can resume broken downloads to prevent losing your progress, and the files can be organized into folders, either automatically or manually, for easy access.
FDM also allows you to control the amount of data it uses to ensure that your internet connection isn't monopolized. Additionally, the program supports multiple languages and has a portable mode that can be used on multiple computers while retaining your settings.
Is FDM Safe for Your PC?
Free Download Manager (FDM) is generally considered safe and reputable software. It has been thoroughly tested to ensure it is free of viruses and bugs, making it a safe option for downloading files from the internet. However, if privacy is a concern for you, it is recommended not to connect the program to your browser as this will give it access to all your browser data.
Additionally, any third-party plugins or add-ons that you may install with FDM, as these can potentially introduce security risks. In general, if you follow safe download practices and exercise caution when installing and using any software, you should be able to use FDM safely and without issues.
Related Software